The Science Behind The Beauty
Illuminatural 6i® Advanced Skin Lightener applies the latest developments in skin whitening science to noticeably lighten and brighten your skin.
Dark spots fade and skin tone is evened as this unique formulation of 6 clinically proven skin lightening actives, 8 natural plant extracts, and 5 refined minerals work together on the dermal level to:
Interrupt, slow, and REDUCE the production of melanin pigmentation (responsible for dark spots)
Help NEW, lighter skin cells rise to the surface
Help block UV Rays with organic, plant-based sun filters
Slough off dead, pigmented cells, for faster lightening
Promote a healthy cycle of skin cell regeneration
… So that skin is naturally lightened, brightened, and whitened!
Problem areas are noticeably lightened with daily application, with best results after use for at least THREE CYCLES of skin cell regeneration (approximately 90 days).
And remember, Illuminatural 6i® contains no synthetic hydroquinone, mercury, steroids, or bleach.
The Complete Illuminatural 6i® Formulation:
Active Ingredients:
Sodium Lactate (8.0%)
Sodium lactate has been extensively studied for its skin whitening effects – and it has been found to be highly effective at an 8% concentration. In fact, in one study, 95% of test subjects reported 'significant whitening results' after 24 days of application three times daily. It works by suppressing the action of tyrosinase, interrupting the formation of melanin. Sodium Lactate is also a fabulous skin moisturizer, with anti-aging effects.
95% Of Test Subjects Reported 'Significant Whitening Results' With 8% Sodium Lactate — The Precise Concentration Included In Illuminatural 6i®!
Percentage of test-objects with significant whitening
results

Conditions:
20 test-subjects
pH=5.5
Measurement after 24 days
Applying cream 3 times daily
(Source: European Patent Application 0423 929 A1.)
Magnesium Ascorbyl Phosphate (5.0%)
This water-soluble derivative of Vitamin C is an effective skin lightener – especially when used in combination with Sodium Lactate, also included in the formulation. Clinical studies have shown the combination of Vitamin C and Sodium Lactate to be over 200% MORE EFFECTIVE for skin whitening than using either Vitamin C or Sodium Lactate alone! (Source: Smith, International Journal of Cosmetic Science 21: 33-40 (1999))
Measurement By Clinical Grading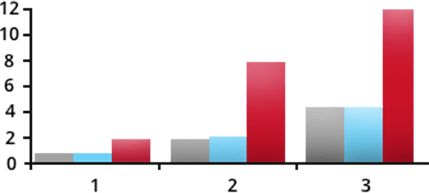 Synergistsic whitening effects acieved when Vitamin C is combined with Lactates in one formulation
Smith, international Journal of Cosmetic Science 21:33-40 (1999)
Niacinamide (5.0%)
In clinical studies, Niacinamide has been shown to significantly reduce hyperpigmentation and increase skin lightness with 4 weeks use (when compared to a control moisturizer without niacinamide). It's a biologically active form of Vitamin B3 that's involved in over 200 enzymatic reactions. It's well tolerated by the skin and doesn't cause flushing like other forms of B vitamin.
Clinical Study Results – 8 Week Application Of 5% Niacinamide:
89% Of Participants Reported A 'Noticeable' Or 'Significant' Decrease In Hyperpigmentation!
Source: Research & Development Dept, Proctor & Gamble, Kobe Japan (May-July 1998)
Clinical Study Results – 8 Week Application Of 2% Niacinamide:
Reduced Hyperpigmentation By 25% Over 8 Weeks!
In this study 120 Japanese women aged 18-30 with a moderate to deep facial tan were enrolled and assigned to one of three groups. Three products were tested: (1) vehicle moisturizer, (2) ultraviolet B/UVA sunscreen in the vehicle moisturizer with an SPF 15, and (3) a 2% niacinamide + UVB/UVA sunscreen in the vehicle moisturizer. Participants were randomly assigned to apply one product to the left side of their face, and one product to the right side of their face.
Source: Research & Development Dept, Proctor & Gamble, Kobe Japan (May-July 1998
Whitonyl (4.0%)
This patented active ingredient has been clinically proven to offer skin lightening benefits by visibly reducing the quantity of melanin responsible for skin pigmentation synthesized by as much as 52% when used in a 2% concentration – and we've used a 4% concentration in Illuminatural 6i®.
Proven To Reduce The Quantity of Melanin Produced By As Much As 52%
And Reduces The Activity Of Tyrosinase By 27%!
Visualization Of The Effect of WHITONYL Tyrosinase activity
Tyrosinase activity++
Dendricity+

Control

Tyrosinase activity++
Dendricity+++

0.5% WHITONYL
+0.1mM IBMX

Tyrosinase activity+
Dendricity++

1% WHITONYL
+0.1mM IBMX

Tyrosinase activity+++
Dendricity++++

Control +0.1mM IBMX
Study carried out by measuring the quantity of Melanin Synthasized in cultures of B16F1 Melanocytes
Ronaflair Softshade (2.0%)
This award-winning cosmetic ingredient creates a natural looking, white finish using natural mica that glides over your skin to provide transparent coverage – scattering light and absorbing excess oil, leaving your skin looking polished and clean. It helps to hide skin's imperfections while highlighting your natural beauty.
Alpha-Arbutin (1.0%)
Alpha Arbutin is a high stability, patent controlled skin lightener that promotes an even skin tone for all skin types by significantly inhibiting the production of melanin. Studies have shown it can reduce cell melanin content by as much as 70%, making it highly effective for reducing sun and liver spots, as well as reducing the degree of tanning after sun exposure.
It's derived from the leaves of bearberry, cranberry, mulberry, or blueberry shrubs and is present in most types of pears. It works by blocking the enzymatic oxidation of Tyrosine and Dopa (inhibiting tyrosinase action) and is considered to be a safe alternative to depigmenting agents.
Clinical Study Proved 1% Alpha-Arbutin Offers20% to 60% MORE Skin Lightening Effects!
In a skin-lightening study on 80 women of Chinese descent, a 1% emulsion of Alpha-Arbutin demonstrated skin lightening effects that were 20% greater than Kojic Acid and 60% greater than Hydroquinone.
Interaction curve for parameter "L": treated zone vs control, difference M1/M0
Source: Alpha Arbutin by Pentapharm.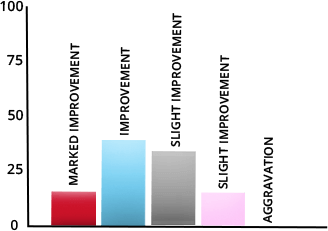 Source: Alpha Arbutin by Pentapharm.
Delivery:
Hydrolite-5®
Skin moisturizer that enhances the bioavailability of other ingredients. Proven in a clinical study to increase skin moisturization by 100% in a 14-day period.
MOISTURIZATION STUDY
5% Hydrolite® 5 vs. Propylene Glycol formulation
Panel of 20 subjects
3 days conditioning period
Test products applied for 14 days 12 hours after the last application
SymGlucan®
Proven in clinical studies to measurably improve skin's moisture (20% improved), firmness (16% improved), elasticity (10% improved) and smoothness (11% improved). SymGlucan® has also been clinically proven to protect skin against further UV sun damage, promote collagen production for more youthful looking and feeling skin, and reduce deep wrinkles.
Clinically Proven – In Just 4 Weeks, Women Saw
Noticeable Improvements In Their Skin!
Moisture-20% improved
Firmness-16% improved
Elasticity-10% improved
Smoothness-11% improved As compared to the area left untreated
ource: SymGlucan Clinical Study by Symrise.
Other Ingredients:
Aloe Barbadensis Leaf Juice
This antibacterial agent might be best known for its skin soothing benefits, but it also offers natural sun protection, helping to protect the skin from UV damage. Aloe contains aloin, which is thought to block up to 30% of UV rays when applied generously to the skin's surface. As a natural source of salcylic acid, aloe also offers skin lightening benefits.depigmenting agents.
Dimethicone
A silicone oil (derived from naturally occurring silica) that boosts the function of the skin barrier by locking in moisture and protecting skin from environmental factors.
Palmaria Palmata Extract
This extract of the red seaweed, Palmaria Palmata, has been proven in various medical studies to reduce skin pigmentation for a brighter, more even-toned complexion.
Titanium Dioxide (CI 77891)
This naturally occurring oxide of titanium acts as a sunscreen, helping to block UVA and UVB and prevent further sun damage to the skin.
Silica
This anti-aging mineral is a major component of collagen and is thought to improve skin elasticity and firmness as well as reduce skin inflammation when applied externally.
Beta-Glucan
Beta glucans applied to the skin offer various anti-aging and healing benefits and have been proven to reduce the appearance of scarring after surgery. They also promote the turnover of healthy, new skin by stimulating collagen production and promoting the health of macrophages, the cells responsible for destroying dead or mutated skin cells. Beta glucans also have a proven ability to penetrate the epidermis and reach the dermis (the middle layer of skin) making it useful for delivering other nutrients into the dermis. Beta glucan is currently of interest as a possible non-invasive alternative to Botox. (2005, Dr. Pillai, International Federation of Societies of Cosmetic Chemists).
Camellia Sinensis (Green Tea) Leaf Extract
Helps to reduce skin redness and acts as a powerful anti-inflammatory with a series of potent anti-oxidants that fight free radical damage. One antioxidant in green tea called "Epigallocatechin galate" is 200 times more powerful than vitamin E for fighting free radicals and is easily absorbed by the skin. Using green tea extract helps promote collagen production for improved skin firmness and elasticity. Plus, it contains MethylxanTthines, which stimulate skin microcirculation and help provide healthy skin tone. Green tea extract also boosts the skin's natural defenses against UV rays.
Vitis Vinifera (Grape) Seed Extract
Very high in antioxidants, especially bioflavonoids, which have antioxidant properties that are much more powerful than vitamins C and E. Useful for fighting free radicals and for maintaining capillary health, grape seed extract offers powerful protection against the breakdown of collagen, elastin, and hyaluronic acid, which together make up much of the cellular matrix and support the capillaries. When capillaries are strong, they stretch to allow red blood cells through tight spaces, and do not let fluids in the blood leak out. When they are weak, blood can pool and create inflammation. Grape seed extract has also been shown to treat edema (swelling).
Vaccinium Myrtillus (Bilberry) Extract
Contains plant pigments called anthocyanosides that have powerful antioxidant properties, as well as vitamin C. Together they scavenge free radicals and help skin maintain elasticity with a healthy collagen and elastin matrix. Often used in the treatment of vascular and vision disorders, bilberry extract is known to improve blood circulation.
Silybum Marianum (Milk Thistle) Extract
The active ingredient in the extract is called silymarin, and is made up of three bioflavonoids, silybin, silydianin, and silychristine, extracted from the fruit, seeds, and leaves of the milk thistle plant. These bioflavonoids have very high antioxidant activity. Milk thistle also smoothes and softens the skin and acts as an anti-inflammatory.
Pinus Pinaster Bark (Maritime Pine) Extract
An excellent source of flavonoids, catechins, proanthocyanidins, and phenoloic acids – all of which act as powerful antioxidants. Maritime Pine extract is a natural antioxidant and anti-inflammatory that works to protect the skin from harmful free radicals, boost the immune system, and strengthen blood vessel walls and capillaries. Pine bark extract has been used topically to heal wounds and other skin conditions for centuries.
Ginkgo Biloba Extract
Works as a vasodilator to increase circulation and improve sebaceous secretions (the skin's lubricant produced by our tiny sebaceous glands). It helps improve tissue irrigation and activate cell metabolism by increasing glucose and oxygen uptake by the cells. Ginkgo Biloba is an anti-inflammatory, anti-allergenic, and a good antioxidant. It stimulates the fibroblasts to produce collagen and helps strengthen "extracellular fibronectin."
Tocopheryl Acetate
Acts as a penetration enhancer that alters the skin structure to allow other ingredients to penetrate deeper into the skin. It is used to supplement the skin's own naturally occurring sodium lactate to provide added moisturization and skin conditioning. Sodium Lactate is a humectant and an exfoliant, and also balances a product's pH balance. It is one part of the Natural Moisturizing Factor (NMF) and helps renew skin cells. It is also used to prevent pigmentation in the skin and often found in skin whitening products. It has antioxidant properties as well.
The Complete Illuminatural 6i Formulation:
Actives
Sodium Lactate (8.0%)
Magnesium Ascorbyl Phosphate (5.0%)
Niacinamide (5.0%)
Whitonyl (4.0%)
Ronaflair Softshade (2.0%)
Alpha Arbutin (1.0%)
DELIVERY
Hydrolite 5, Symglucan
INGREDIENTS
Water (Aqua), Aloe Barbadensis Leaf Juice, Sodium Lactate, Magnesium Ascorbyl Phosphate, Niacinamide, Dimethicone, Pentylene Glycol, Palmaria Palmata Extract, Titanium Dioxide (CI 77891), Silica, Mica, Alumina, Stearyl Alcohol, Glyceryl Stearate, PEG-100 Stearate, Glycerin, Beta-Glucan, Alpha Arbutin, Camellia Sinensis (Green Tea) Leaf Extract, Vitis Vinifera (Grape) Seed Extract, Vaccinium Myrtillus (Bilberry) Extract, Silybum Marianum (Milk Thistle) Extract, Pinus Pinaster Bark (Maritime Pine) Extract, Ginkgo Biloba Extract, Tocopheryl Acetate, Magnesium Aluminum Silicate, Hydroxyethyl Acrylate/Sodium Acryloyldimethyl Taurate Copolymer, Tetrasodium Glutamate Diacetate, Fragrance (Parfum), Xanthan Gum, Ethylhexylglycerin, Phenoxyethanol.
ORDER YOURS

TODAY! 100%Satisfaction Guarantee
Please try our products for 67 days and if for any reason you are not completely satisfied simply return the unused portion in the original container within 67 days of receiving your order (60 days + one week return shipping), and we will refund you 100% of the product purchase price, excluding shipping & handling.